Moon textile are renowned lawn manufacturues, you can contact them for any orders or queries.
It is a well-known fact in the world that the economy of Pakistan is a weak and struggling one. People do not make too high an income and have little to spend on luxuries. Many families even live hand to mouth and struggle to make ends meet. A common middle class person may be able to pay all his bills but barely and it does not leave much for spending on the little pleasures of life like nights out or new clothes. But still, clothes are a necessity of life and one has to buy a new dress occasionally in life. In such a time, the middle class womenfolk turn to cheap markets and inexpensive and unbranded shops to find low prices within their affordable range. These shops adhere to no standard in their cloth manufacturing and hence the quality of their products is predictably low. Not just that, trends and fashion is completely ignored in this part of the market. So what is a lady to do who wishes to purchase salwar kameez that are fashionable and yet still budget friendly?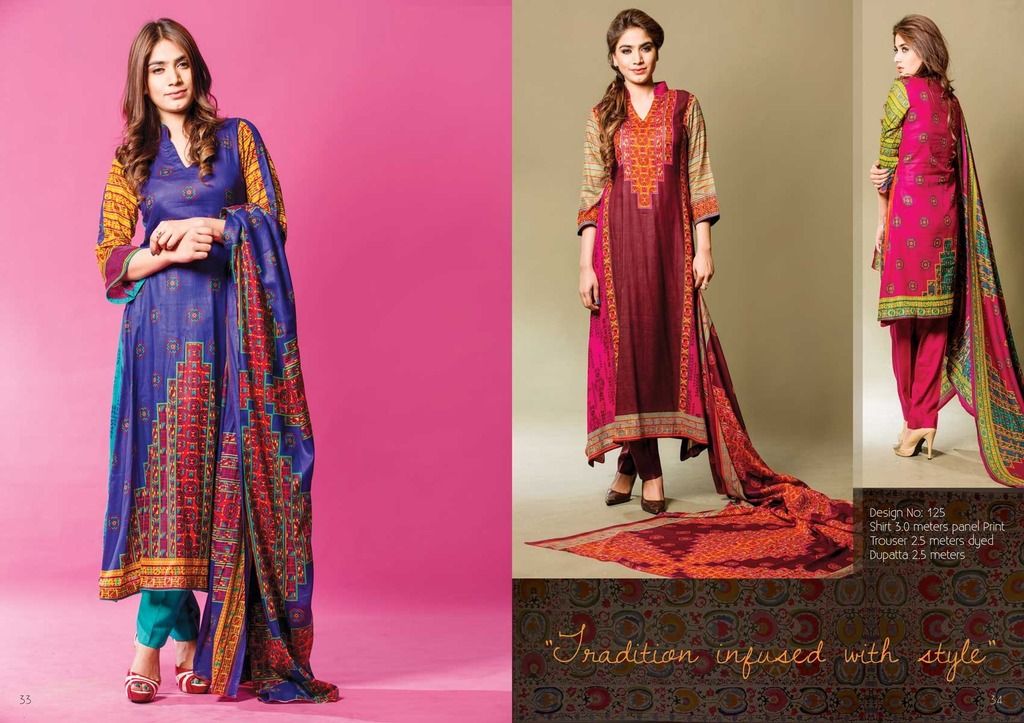 Moon Textile has the answer to this dilemma. Our fabric and dresses are designed keeping the average Pakistani consumer in mind as well as the fashion conscious community of the country. As such, these dresses are created according to the latest fashions without going too overboard so that the price is within an affordable range for most buyers.  Our top brands include Batik lawn, Barkha lawn and Sohni lawn. These brands produce amazing quality of lawn salwar kameez suits that are favoured not only for their amazingly low prices, but also for their fabulous designs and styles that are on par with the top designers of the country. Top quality materials are used for the fabric and printing of these dresses to ensure vibrant and long lasting colours with sharp prints, ensuring long wear so that your dress will remain looking new and beautiful for many years. This is another great quality for people on a budget, as long lasting dresses mean that they do not have to restock their wardrobe too often and hence have to go on few spending sprees.
The prices of the Moon Textile salwar kameez begins at Rs 850. Dresses with more formal work like motifs and embroidery increase in price but are still within the range.  In short, there is something for everyone to love at Moon Textile. You can shop our entire collection at our online store www.faisalabadfabricstore.com where you can buy stitched and unstitched salwar kameez according to your preference.
An exclusive and premium embroidery salwar suit collection 2018 in lawn has been introduced by Moon Textile. Premium collection is based on top quality fabric produced by Moon. It has finest quality embroidery around neck and hem (design dependent). Entire embroidery suits collection comes with cotton net dupatta and is packed in awesome packaging with picture card. This collection is introduced under name Mage Malhaar which is by Punjabi suit embroidery designs and has 14 designs each in 2 colors. It is also available in stitched form. Our stitching cost is low and quality is very good. We can stitch in all sizes and we can also work on customer's size measurement. For stitched suits at least 10 pieces must be bought.
For any orders or queries, contact Ejaz Ahmad at Moon Textile:
Mobile: +92 332 6892363
E-MAIL: ejaz@moontextile.com
Skype ID: ejaz998