Faisalabad Fabric Store has become a heavyweight in the printed lawn fabric dyeing and processing industry in Pakistan over the past 30 years by producing stellar products season after season, you can contact them here. Now Faisalabad Fabric Store is receiving international acclaim as one of the top lawn distributors and manufacturers in the world, making good quality Pakistani clothing easily available all over the world. Let's have a look at some of the reason why they are so well loved the world over.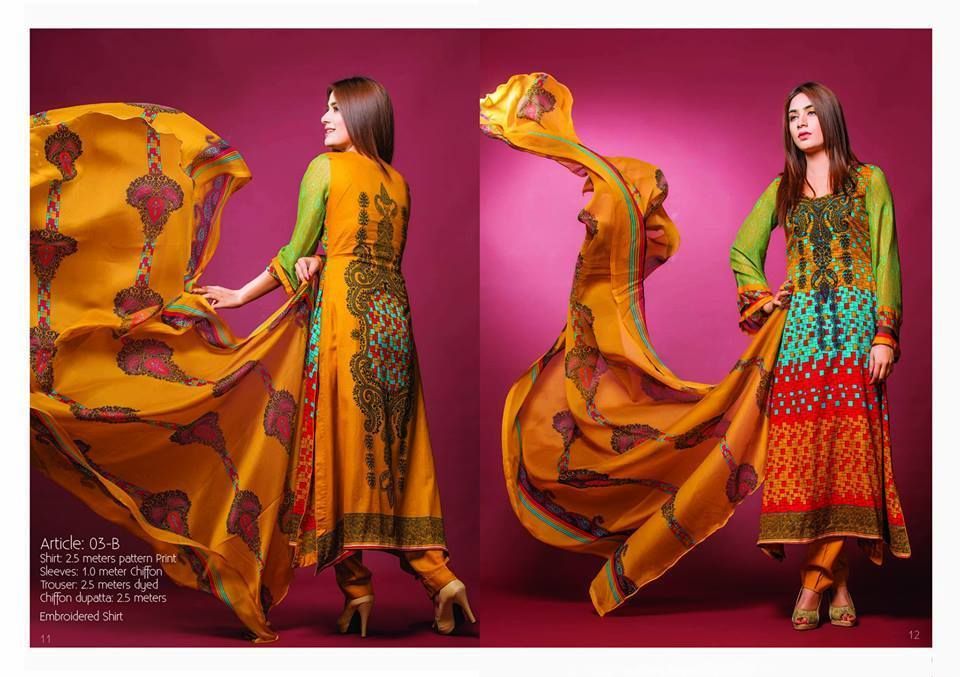 Printed Lawn Fabric for Salwar Kameez
Lawn fabric could be called Pakistan's national fabric, if there were any such thing. Moon Textile specializes in the creation of top quality lawn material that is durable and yet luxurious. Wearing this fabric is so comfortable that you would never want any other fabric again. It is a much sought after fabric all over the world and the good quality of Moon Textile lawn suits it apart from all the other vendors in the world.
Awesome and Vibrant Prints to make your Summer Cool
The prints on lawn dresses in Pakistan are completely unique to the rest of the world. These prints embody the Pakistani culture and spirit like nothing else. As well as that, they are a fantastic piece of ethnic culture. Pakistani lawn prints are sought the world over and no one does lawn prints quite like Moon Textile. These prints are sharp and crisp, and the colors are bold and bright. Moreover, they last a long time and your salwar kameez will not be prone to fading or washing out. They are dependable for any kind of wear and tear and you will not be disappointed in them and the color quality is guaranteed as we have all prints tested for wear in well equipped labs.
Trendy Designing
When you are living abroad, it is somewhat harder to keep track of the latest trends in your home country. Such people want to wear the latest fashions but as they are not aware of them, they find it difficult to know what to look for. Moon Textile solves this problem for you. All of our products are designed keeping the latest fashions and trends in mind, while also imbued with timeless class so that you just cannot go wrong with a Moon Textile product no matter which one you choose
Faisalabadfabricstore.com is a reliable source in stitched/ unstitched man design shalwar kameez dresses. We deal in best fabric for the men like wash & wear, cotton, poly viscose, linen, Karandi & khaddar suits both embroidered & non-embroidered form. Moreover, we also manufacture the men colorful kurtas as party wear in various fancy variety fabric like Jamawar, silk, & cotton sateen. We are Top retail sellers of gents shalwar kameez, kurta pajama and ship both in Pakistan also out of Pakistan & simultaneously deals in wholesale men salwar kameez/ salwar kameez suppliers & stitched designer replicas of ladies shalwar kameez and we deliver all over the world with top class stitching with very flexible MOQ for wholesale.
blue shalwar kameez
, and similarly the black, white & blue kurtas & black, white & blue kurta pajama as well. We provide also sort of kurtas for the dholki, Mehndi & Barat & especially Eid functions for men. Our specialty is in bosky fabric Kurtas/ bosky shalwar kameez for men that looks great.
Affordable prices
Nothing makes an article of clothing appear quite as attractive to a customer as an affordable price tag. This is one of the chief reasons why Moon Textile is so well loved by all consumers. The excellent quality of our products is in no way diminished by the low price point, but their appeal is only enhanced when you realize how economical they truly are. These salwar kameez are a wonder because just by looking at them you would think that they are really expensive and must have a hefty price tag, but the truth is that they are not making a dent in your wallet at all. These prices begin at an amazing Rs 850 for a salwar kameez printed lawn suit and go upwards from there.

Availability
One of the biggest problems faced by Pakistanis living overseas is obtaining desi clothes for themselves. There are not many affordable shops abroad that sell good quality traditional Pakistani clothing. That is why Moon Textile is so well appreciated, because we send out traditional salwar kameez clothing all over the world which is very precious to Pakistani customers and is also often sought by foreign customers because of its beauty, comfort and style. You can buy our creations at our online store. For wholesale buying, you can contact us directly.
For any orders or queries, contact Ejaz Ahmad at Faisalabad Fabric Store:
Mobile: +92 332 6892363
E-MAIL: saadlovly@gmail.com
Skype ID: ejaz998