ViroLoc 3 Layer 3D Textile Mask – Anti-Bacterial Special 100% Cotton 3 Layer Mask
VirLock is a PERSONAL PROTECTIVE RESPIRATOR TEXTILE MASK having the unique features of durability with safety and comfort as well. This face mask is washable with common detergents and retains its protective properties up to 20 washes and provides complete protection against microbial particles. It's a three-layer mask where the outside layer and mouth side layer are made of 100% cotton fabric and have been treated with HeiQ (Swiss) special chemical Finishes. This material composition and special chemical finishes provide the following unique properties to this mask:
Droplet protection; repelling Pathogenic Aerosol through the hydrophobic outer layer of 100% cotton fabric.
Durable Antimicrobial
Washable – Moisture-repellent and antimicrobial properties last for 20 washes
Protection against particles of 0.2 µm size through the middle layer
Breath-ability and quick drying of moisture coming out of the mouth giving cool comfort through highly hydrophilic mouth side layer of 100% cotton fabric.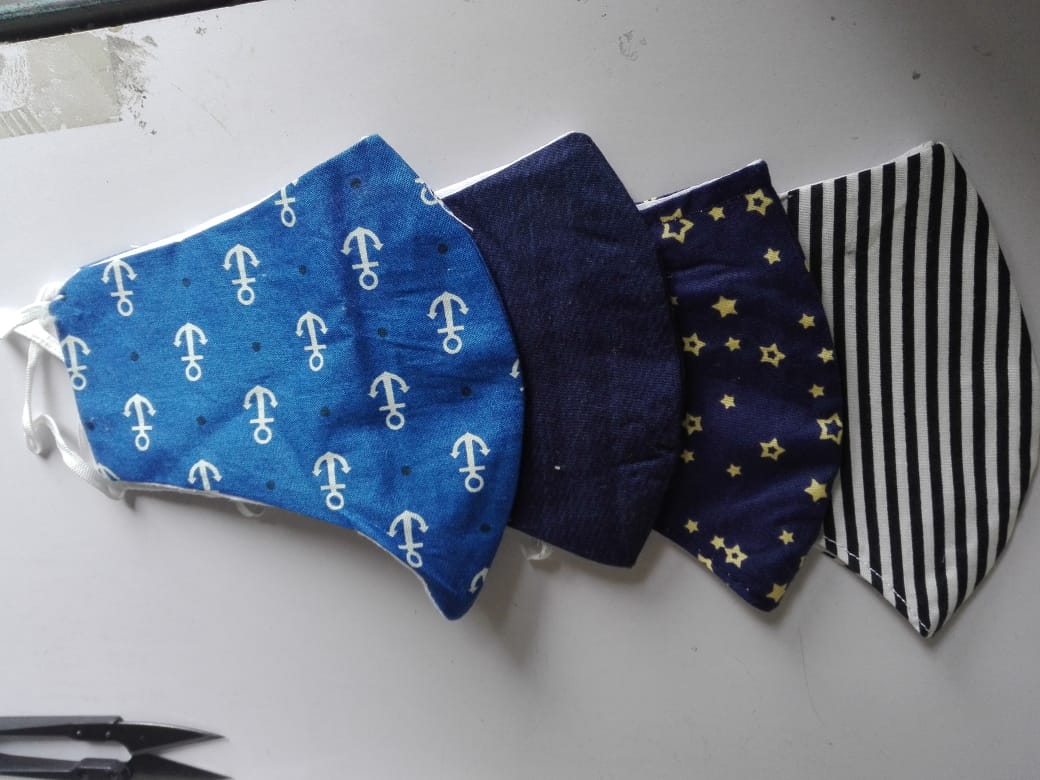 ViroLoc is a fabric face mask with antimicrobial protection for use when going out in public. This mas is NOT N95 and is designed to protect from the dispersion of microbial particles carrying droplets through speech, breathing, coughing, and sneezing.
Specifications:
Particulars                                                   Outer Layer                                                             Middle Layer                                          Mouth Side Layer
| | | | |
| --- | --- | --- | --- |
| Material | 100% Cotton Fabric | Antimicrobial | 100% Cotton Fabric |
| Protection | HeiQ (Swiss) Special Chemical For Antimicrobial protection + Hydrophobic Droplet Repellant Proctection | Filter protection of > 0.2 µm size particles | Hydrophilic Finish for Quick Drying of Moisture Coming Out of Mouth |
| | |
| --- | --- |
| Washing | Yes, protection Properties Last for 20 Washes |
| Ear Loop | Skin Friendly Stretchable Elastic Loop |
| Retail Packing | 10 Mask in One Box (Each Mask Separately Packed in Single Polybag) |
Instructions for Use:
Hold ears Strings by your hands, facing a red color logo on the front side, and ensure that the top line covers half of your nose.
Cover your nose, mouth, and chin with the mask properly, pull the string your ears.
Adjust the mask to minimize and avoid leakages and to ensure the right fit.
Stay comfortable and protected with the VirLocTM 3-layer 3D Textile face mask.
Precaution:
Change the mask if there is difficulty in breathing.
Store the mask in a dry and clean place.
We also deal with the best quality woven & non-woven fabric for the manufacturing of the masks with three layers to protect you from all kinds of viruses. So if you are looking for the manufacturer of masks with huge orders either in woven or non-woven fabrics we are here to give you the best deal