Description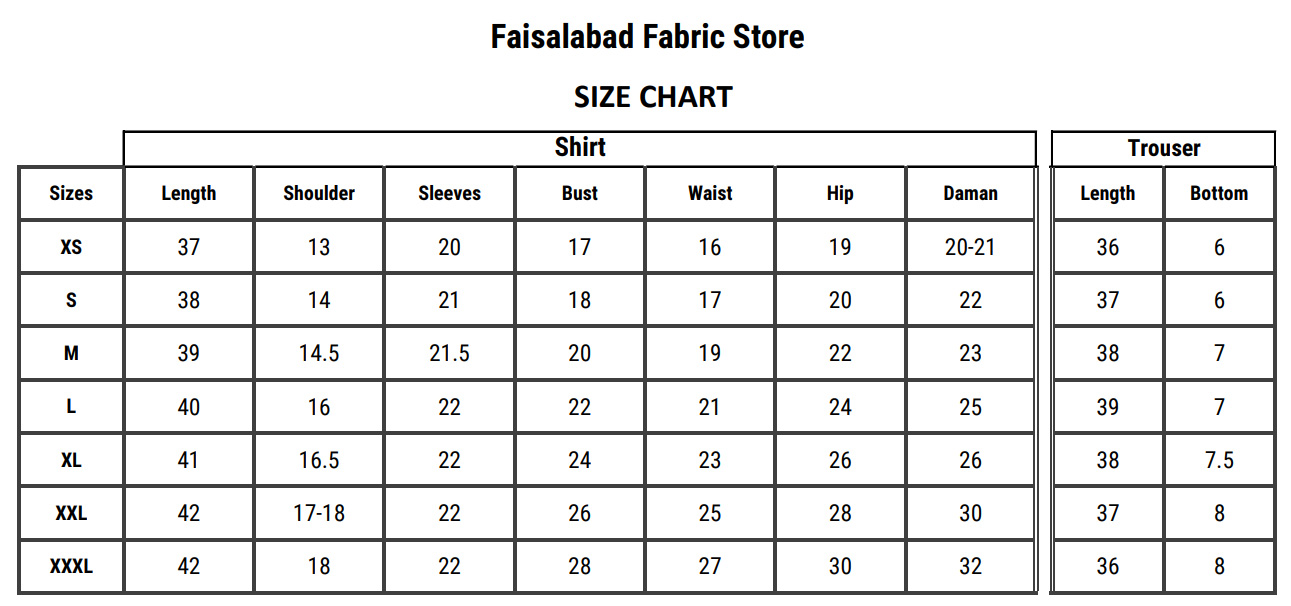 Introducing the perfect addition to your wardrobe for any occasion – the Pakistani Lawn Suit!
Light Yellow Lawn Suit That Won't Fade. Wash Twice. Thrice. Four Times!
Our two-piece lawn suit is made from high-quality lawn fabric, resistant to color loss. Moreover, our suits are treated with special coatings or finishes to protect the color. Due to these measures, we can guarantee the material will not fade or lose its vibrancy over time.
INTERESTED IN MORE DESIGNS? DON'T FORGET TO VIEW OUR 2-PIECE LAWN SUITS ONLINE COLLECTION! 
Captivating design and Impeccable Styling
Our fashion designing team is the motivated professionals who dedicated day & night to coming up with trendy designs for the 2023 Lawn Collection.
You can witness the simplicity of the design yourself. Following the trend of simplistic designs and taking "less is more" thoughtfully, our designers styled the red lawn suit.
Our light yellow color is as subtle as the glow of a fading sunset, which will magnify the beauty of the person who wears it.
Following the trend of solid colors, we came up with this design. Yellow & black has always been a lovely combo; the suit tells you!
The loop designs of lace are a unique attribute that provides a stylish look to the lawn suit!
A slight touch of black complemented the yellow color.
Given the trendy look of the lawn suit, it can be easily worn for parties, casual wear, and even at home!
Our 2 Piece Lawn Suit Online is not only comfortable but also breezy! 
Women love lawn suits because of the nature of the fabric.
Our suits are expertly crafted to provide a comfortable and flattering fit for all body types.
The fabric drapes beautifully and has a soft feel against the skin, making it an excellent choice for any occasion, from casual gatherings to formal events.
In addition, our 2023 lawn collection is crafted from the finest quality lawn fabric.
Light Yellow Lawn suit is lightweight, breathable, and comfortable, making it an ideal choice for those hot summer days.
Are you worried about the size? Name it; we've it! 
We're proud to announce the facility of customized sizes, which solves the ultimate problem of the sizes.
Your task is to select your favorite lawn suit online, and it's our job to get you delivered in the size that fits you!
In addition to the standard sizes (S, M, L, XL), we also offer the following:
However, if you want any other size, let us know the exact dimensions, and we'll also arrange that for you!