Description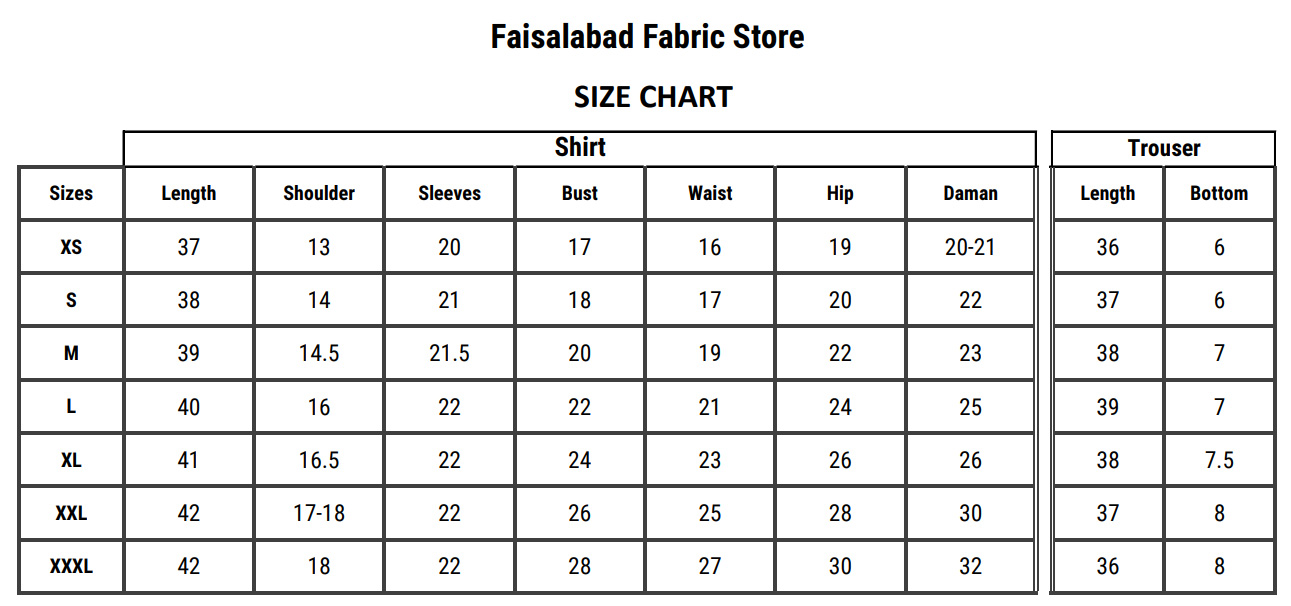 This FFS pakistani dresses lawn 2023  available on Faisalabad Fabric Store over the best quality Lawn/Cotton in Peach color In Pakistan Lawn Suits. This is a full 3-piece ladies Digital Printed suit With Lawn Dupatta. Moreover, it has nice Plain trouser. The colors are solid even after several washes.
Material Detail About Pakistan Lawn Suits:
– Stitched & Unstitched FFS lawn cotton dress designs
– Lawn/Cotton fabric
– Digital Printed With Neckline Embroidery
– Digital Printed Dupatta In Lawn/Cotton Fabric
– Printed Back
– Printed sleeves
– Plain trouser In Lawn/Cotton Fabric
– Made With High-Quality Lawn/Cotton Fabric
FFS Designer Dresses For Sale
by Faisalabad Fabric Store. Buy Designer FFS Peach color dresses on a wholesale basis either in   Pakistan, UK, USA, UAE, and all over the World plus a variety of other products In Pakistan Lawn Suits like Women's Clothing, Women's Dresses.
These designer replicas suits collection is a true master copy in Lawn/Cotton Fabric. Each unstitched/stitched Pakistani shalwar kameez women contains the best embroidery and best fabric. This 3- piece designer replicas suit is the best carry nice, printed shawl, embroidered kameez & plain trousers in lovely prints. These Peach cotton salwar kameez collection is truly full fill your winter need in the best price range & one can wear the true master copy in very appropriate price range.
Our company is the manufacturer & also deal wholesale designer replicas collection both for the winter & summer.
Why We Are the Best Dealer In Pakistani salwar materials online Collection In Wholesale.
1- We only deal in Master copies of these ladies salwar kameez online of Pakistani Famous designers like Maria B, Sana Safinaz, Asim Jofa etc.
2- Our embroidery quality over these Famous ladies salwar suit punjabi is very close to original designer
3- We are exporters of these Pakistani salwar kameez women so you can get the best wholesale price range.
4- Apart of local we also very popular wholesale salwar kameez dress material online Vendor from Pakistan.